itestro - Fotolia
News
Stay informed about the latest enterprise technology news and product updates.
Salesforce Desk.com reveals Desk 360 enhancements
Desk 360 upgrades to Salesforce Desk.com, the SMB customer service application, enable comprehensive customer service, and bridge data silos between sales and service teams.
Looking for something else?
TECHNOLOGIES

PRODUCTS
With the unveiling of Desk 360, Salesforce has heeded small and medium-sized businesses' need for more fully featured customer service offerings. These upgrades to Salesforce Desk.com, the SMB customer service application, enable more comprehensive views of customer account information, and bridge gaps between sales and service teams.

Download this free guide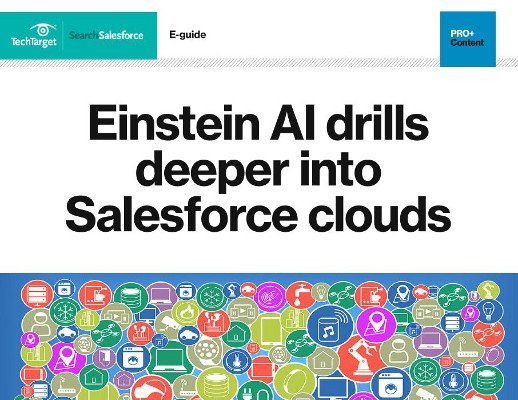 Exclusive guide: Einstein AI Drills Deeper into Salesforce Clouds
In this vendor-neutral guide explore how Salesforce and its AI platform, Einstein, are slated to extend the software's existing CRM functionality.
By submitting your personal information, you agree that TechTarget and its partners may contact you regarding relevant content, products and special offers.
You also agree that your personal information may be transferred and processed in the United States, and that you have read and agree to the Terms of Use and the Privacy Policy.
Launched in 2012, Desk.com is the SMB counterpoint to Service Cloud, the enterprise customer service application from the cloud-based CRM vendor; it offers a case management and help desk ticket application that provides tools for customer service in multiple channels, including Web, email and social channels.
With Desk 360 enhancements, the goal is to further the 360-degree view of the customer to improve customer service, to provide more seamless multichannel customer service for customers -- regardless of their communication channel, whether that's email, social media, the phone or live chat -- and to integrate data silos between sales and service functionality. However, research shows that customers are focused on customer experience, but also plagued by poor experience. According to an Accenture survey of more than 13,000 respondents, a technology consultancy, customers are increasingly frustrated with customer experience: 91% because they have to contact a company multiple times for the same reason, and 89% because they have to repeat their issue to multiple agents. This is often the result of data silos.
As with Service Cloud, Desk 360 is bridging information silos between service and other departments.
"Customers don't care what time it is when they have a problem, or the channel they are contacting you on or who answers the question," said Hana Mandapat, director of marketing at Salesforce Desk.com. "They just know they want help now, and expect companies to know who they are, to answer their questions quickly and without hassle."
As with its enterprise offering, Service Cloud, Desk.com is bridging information silos between service and other departments, so customers have a frictionless, seamless experience, where agents know about their issues already and what kinds of interactions they have had in the past.
Desk 360 has three components:
Customer and company views. Salesforce Desk.com gives agents more comprehensive views of customers, so they can better organize and view customer information.
Customer and company insights. Agents can run reports based on these views.
Opportunity management. Service agents can get information about sales efforts, which gives service teams key data during service interactions. "Customer service agents are no longer just focused on answering questions," Mandapat said. "They are the new brand ambassadors" -- that is, they can function as an extension of a sales team by evangelizing a company's products.
Desk 360 will be generally available in the second half of the year. Customer and company views, as well as opportunity management, are available at no charge to existing Desk.com customers. Pricing for Desk.com ranges from $30 per user, per month for the Standard license to $135 per user, per month for the Business license.
Dig Deeper on Salesforce Service Cloud
PRO+
Content
Find more PRO+ content and other member only offers, here.