Meet the Editors
SearchSalesforce has a team of dedicated editors who bring you the best CRM information from around the web. Our staff searches the web daily for the latest news and technology updates. We also keep in constant contact with users and top technical experts to bring you a constant stream of fresh, original content. Here's a look at who's behind the site: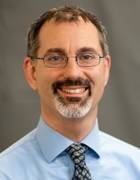 Don Fluckinger Executive Editor dfluckinger@techtarget.com
Don Fluckinger covers customer relationship management (CRM), Salesforce and content management technologies for SearchCRM, SearchSalesforce and SearchContentManagement. His 25 years of journalism experience includes covering topics such as data security and forensics, document technologies, health IT, healthcare management, medical devices, nutrition and clinical research regulations. A music diehard and rock blogger, his interests include listening to rock, jazz, blues and funk -- both live and on vinyl. His articles have appeared in publications and websites including SearchHealthIT, PDFzone, Briefings on Hospital Safety, The Boston Globe, Billboard and Antiques Roadshow Insider.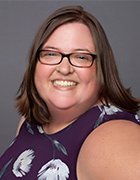 Sarah Amsler Site Editor samsler@techtarget.com
Sarah Amsler is a site editor for SearchCRM, SearchSalesforce and SearchContentManagement. Prior to joining TechTarget in October 2018, she worked for several news groups in New Hampshire and Massachusetts, designing newspaper pages and covering community news. She is a New Hampshire native and University of New Hampshire alumna.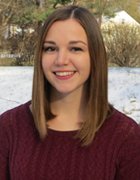 Rowena Lindsay Associate Site Editor rlindsay@techtarget.com
Rowena Lindsay is an associate site editor for SearchCRM, SearchSalesforce and SearchContentManagement.

She graduated from Northeastern University's School of Journalism and has written for WGBH, The Christian Science Monitor, the MIT Lincoln Laboratory and a variety of Gatehouse Media newspapers. Her reporting typically focuses on science, environment and technology.

Lindsay is a Massachusetts native and enjoys travel, live music and learning new things.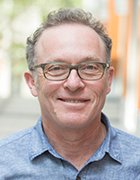 Shaun SutnerNews Director ssutner@techtarget.com
Shaun Sutner, a journalist with more than 25 years of newspaper experience, directs news coverage for the sites in TechTarget's Information Management Group: SearchBusinessAnalytics, SearchContentManagement, SearchCRM, SearchDataManagement, SearchOracle, SearchSQLServer and SearchSalesforce. He was previously a senior news and features writer covering health IT and HR software at TechTarget.

Sutner's newspaper career included investigative reporting and covering the Massachusetts Statehouse and politics for the Worcester Telegram & Gazette. He has written about snow sports as a T&G columnist and correspondent for 14 years. Sutner's interests also include hiking, tennis and popular music.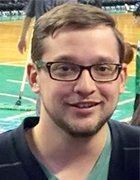 Jesse Scardina News Writer jscardina@techtarget.com
Jesse Scardina is a news writer covering business applications for TechTarget's Business Information and Applications Group.

Previously, Jesse covered politics, crime, local government, schools and breaking news for several newspapers in Maine and New Hampshire. A University of Maine alumnus, Jesse is a big New England sports fan.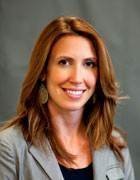 Bridget Botelho Editorial Director bbotelho@techtarget.com
Bridget Botelho joined TechTarget as a reporter in 2007 and has covered a variety of technologies and IT industry trends. She has served as site editor for SearchVirtualDesktop and was the senior news director for the Data Center and Virtualization Group from 2012-2015.

Bridget is now the editorial director of the Information Management Group, which covers topics including big data, business analytics, content management, CRM, data management and Salesforce.

Prior to joining TechTarget, she worked as a reporter for daily and weekly newspapers. She graduated from Northeastern University's School of Journalism in 2002.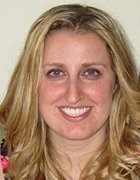 Maxine GizaContent Strategistmgiza@techtarget.com
Maxine Giza is content strategist for TechTarget's Information Management Group. She has several years of experience managing and writing web content. Before joining TechTarget, Maxine worked as a freelance web producer for a Boston-area news station. Her writing has appeared in local magazines and trade publications. Maxine holds a master's degree in journalism from Emerson College and graduated cum laude from Endicott College with a bachelor of science in communications. She also attended the Institute on Political Journalism at Georgetown University. Recently, Maxine completed The Fund for American Studies' Journalism Fellows program.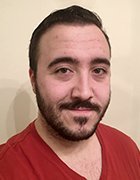 Nick ArenaManaging Editor, E-Productsnarena@techtarget.com
Nick Arena is managing editor of e-products for TechTarget's Central Editorial team, copy editing and producing e-zines, handbooks and buyer's handbooks for multiple media groups. Prior to joining TechTarget in 2015, Nick was a freelance features and events writer for Berkshires Week & Shires. He graduated with a B.A. in sociology and English/communications from Massachusetts College of Liberal Arts in 2014.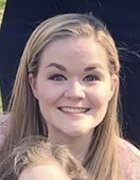 Maeghan ConnorProduction Editormconnor@techtarget.com
Maeghan is a production editor for Central Editorial. She works on content across all the TechTarget sites, copy editing and publishing stories. She graduated from the University of Maine in 2011 with a degree in English. Prior to working at TechTarget, Maeghan worked for PTC, editing online courses in the computer-aided design space, and Wellesley Information Services, copy editing conference materials.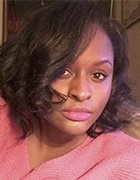 Shammara HumphreyNews Production Editorshumphrey@techtarget.com
Shammara Humphrey is a news production editor for TechTarget's Central Editorial team. She copy edits and publishes news and non-news content for all media groups. After graduating from Vassar College, she began a career in magazine publishing at ESSENCE Magazine in New York City. Since then, she has written and edited for various publications and websites, including Pearson Education, George P. Johnson, Rue La La, WebMD, NBC Universal's Bravotv.com and The Poughkeepsie Journal.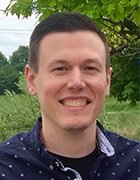 Nicholas RandoNews Production Editornrando@techtarget.com
Nicholas Rando is news production editor for TechTarget's Centralized Editorial. He works with all of TechTarget's media groups, copy editing and publishing news stories, as well as the Networking Media Group's general content. Previously, he was the assistant site editor for SearchCloudComputing. He wrote and edited various pieces of content. He graduated from Quinnipiac University in 2013 with a B.A. in journalism. Prior to joining TechTarget, Rando gained editorial experience through internships as a sports reporter.