In the B2B industry, lead scoring is a methodology used by sales and marketing departments to determine the worthiness of leads, or potential customers, by attaching values to them based on their behavior relating to their interest in products or services. The "value" of each lead varies from company to company but generally is characterized by the interest shown in the company or their places in the buying cycle. Companies assign point-based systems in qualifying leads or simply refer to them as "hot," "warm" or "cold" based on the history of interactions.

Download this free guide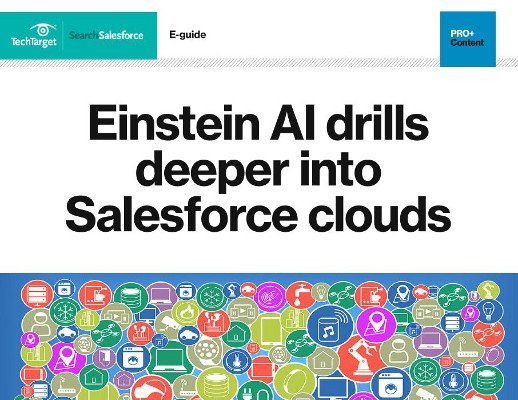 Exclusive guide: Einstein AI Drills Deeper into Salesforce Clouds
In this vendor-neutral guide explore how Salesforce and its AI platform, Einstein, are slated to extend the software's existing CRM functionality.
Sales and marketing departments need to agree on the definition of a qualified lead in order for lead-scoring to begin. To score a lead, information is gathered about the lead's occupation and role in that industry in order to determine whether they're appropriate to sell to. Information about a lead's activities, demographics or areas of interest also come into play when figuring out whether that lead would be interested in a company's products or services. Those leads who are an ideal fit and who have expressed a high interest in a company are typically passed off to sales departments whereas those who are deemed a good fit but with minimal interaction are nurtured more by marketing. Metrics that companies use to measure a lead's interest include which emails leads respond do, which pages they visit on the company website, any forms they fill out or whether they clicked on a blog post or any other social media content.
In determining what data goes into lead scoring, companies try to use historical data from processes such as marketing automation to predict a typical path that a customer takes before a sale is made. Using practices such as inbound marketing and marketing automation data, companies examine which pieces of content are most engaging to customers and how many interactions between the company and prospect it took to turn that person into a customer. It's partly through this process that companies separate a customer's interest in products from their intent to buy. For instance, website page views or downloads of certain documents may indicate that a prospect is merely interested but not intending to buy anything, and these actions will be scored lower than requesting a trial or viewing a pricing page. Determining the value of actions such as this typically requires input from marketing and sales teams.
Companies use various metrics to determine the success of lead scoring efforts and the importance of various metrics vary from company to company. Examples of metrics are:
Unsubscribe rates on emails can measure the effectiveness of marketing campaigns and diagnose inaccurate targeting methods or flaws in the content itself. Conversely, response rates, or "clickthrough" rates -- the rate in which prospects open certain marketing materials or otherwise perform an intended action -- can measure the quality and effect of the produced content.
Average engagement per lead is determined by comparing lead scores (or engagement scores) of nurtured leads compared to those ones who haven't been touched by any sorts of materials. A drop in this metric signifies a need to update content or exploring new channels of engagement. If companies focus on guiding prospects to perform a specific activity, the success of those efforts can show the effectiveness of certain types of content, as well.
Sales cycle time, or the length of time it takes for a lead to become a customer. The shorter the sales cycle, the better the lead nurturing/scoring process is because of the cost-benefit of gaining that new customer.
Upsell and cross-sell opportunities will help determine the revenue per customer. Companies aim for highly engaged leads that are well-versed on products that they might want to buy.
Continue Reading About lead scoring
PRO+
Content
Find more PRO+ content and other member only offers, here.